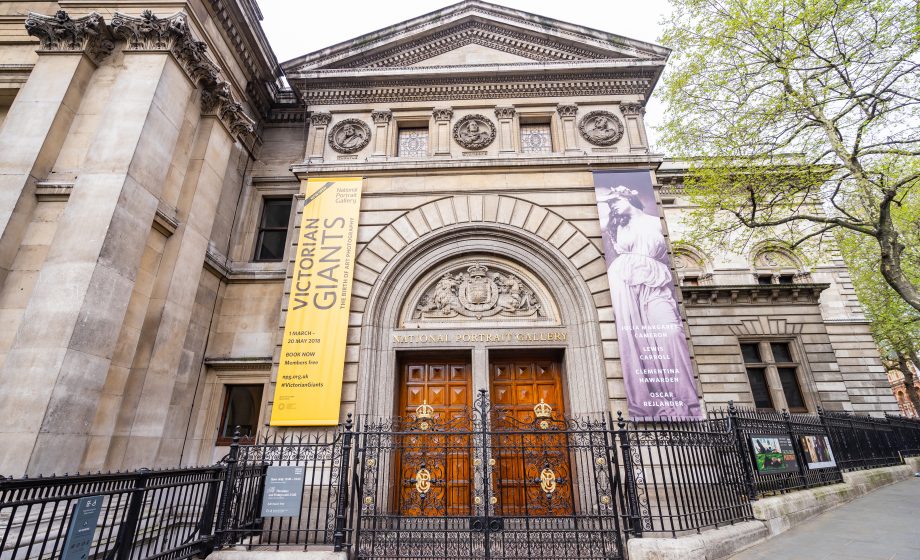 National Portrait Gallery "BP Portrait Award 2019"

After 30 years of sponsorship the BP Portrait Award still remains the most prestigious portrait painting competition in the world and represents the very best in contemporary practice. Initially, there were a total of 2,538 entries from 84 countries of which 290 went on to be judged at Trinity Buoy Wharf in March 2019. It was there that the judges selected the final 45 paintings for the exhibition.

My entry for the competition has been chosen in the final 45 for the exhibition.

The BP Portrait Award 2019 exhibition will run at the National Portrait Gallery from 13 June to 20 October 2019. In its fortieth year at the National Portrait Gallery it continues to be an unmissable highlight of the annual art calendar.

The exhibition will then go on tour to the Scottish National Portrait Gallery, Edinburgh (December 2019 – March 2020) and the Ulster Museum, Belfast (April - June 2020).

Dr Nicholas Cullinan, Chair of the Judges and Director of the National Portrait Gallery, London, says: "Each year, the BP Portrait Award showcases exceptional works of contemporary painted portraiture and this year's exhibition, which marks thirty years of BP sponsorship, is no different. The Award has become one of the most prestigious portrait prizes internationally and the works selected represent some of the best examples of the genre. My fellow judges and I assessed the paintings in terms of their technique, quality and what they disclose of the artist's own approach to the subject and how this resonates with the viewer. My congratulations to this year's shortlisted artists for their exceptional and inspiring works."
Ms Des Violaris, Director UK Arts & Culture & Paralympics BP, says: "I am extremely proud that BP has supported a competition of this calibre for thirty years, during that time the competition has given many artists the opportunity to create art in the hope of exhibiting at the internationally renowned National Portrait Gallery. Throughout the judging process I have loved seeing different themes emerge. The BP Portrait Award is the National Portrait Gallery's most popular show and I look forward to seeing the forty-four portraits on display."
The prize winners and exhibition were selected by a judging panel chaired by Dr Nicholas Cullinan, Director, National Portrait Gallery. The full panel included writer, consultant and Creative Director of WriteTalkListen Gaylene Gould, Gary Hume (YBA Artist), Chief Curator of the National Portrait Gallery Alison Smith, Des Violaris, Director, UK Arts & Culture, BP and Zoé Whitley, author and Senior Curator of the Hayward Gallery, London.



BP Portrait Award 2019 exhibited artists


Didier Altmeyer
Jennifer Anderson
Jane Beharrell
Frances Bell
Fakhri Bohang
David Booth
Frances Borden
Simon Thomas Braiden
Iván Chacón
Sheng Chieh Chou
Bridget Cox
Denis Dalesio
Thomas Ehretsmann
David Eichenberg
Vanessa Garwood
Steven Higginson
Kyle Hooper
Emma Hopkins
Brendan H Johnston
Karen Kaapcke
Marco Krauwinkel
Scott Lancashire
Tedi Lena
Jeff Midghall
Keith Milow
Sarah Jane Moon
Daniel Nelis
Bas Nijenhuis
Britta Noresten
Tina Oršolić Dalessio
Miguel Angel Oyarbide
Mustafa Özel
Massimiliano Pironti
Helen Robinson
Luis Ruocco
Manu Saluja
Carl-Martin Sandvold
Ola Sarri
Charlie Schaffer
Elaine Speirs
Gandee Vasan
Natalie Voelker
Fiona White
Nigel Whittaker